Sunday 9 July
Welcome to CONASTA 70 - Sold out!
3.30pm - 5.30pm | South Australian Health & Medical Research Institute (SAHMRI)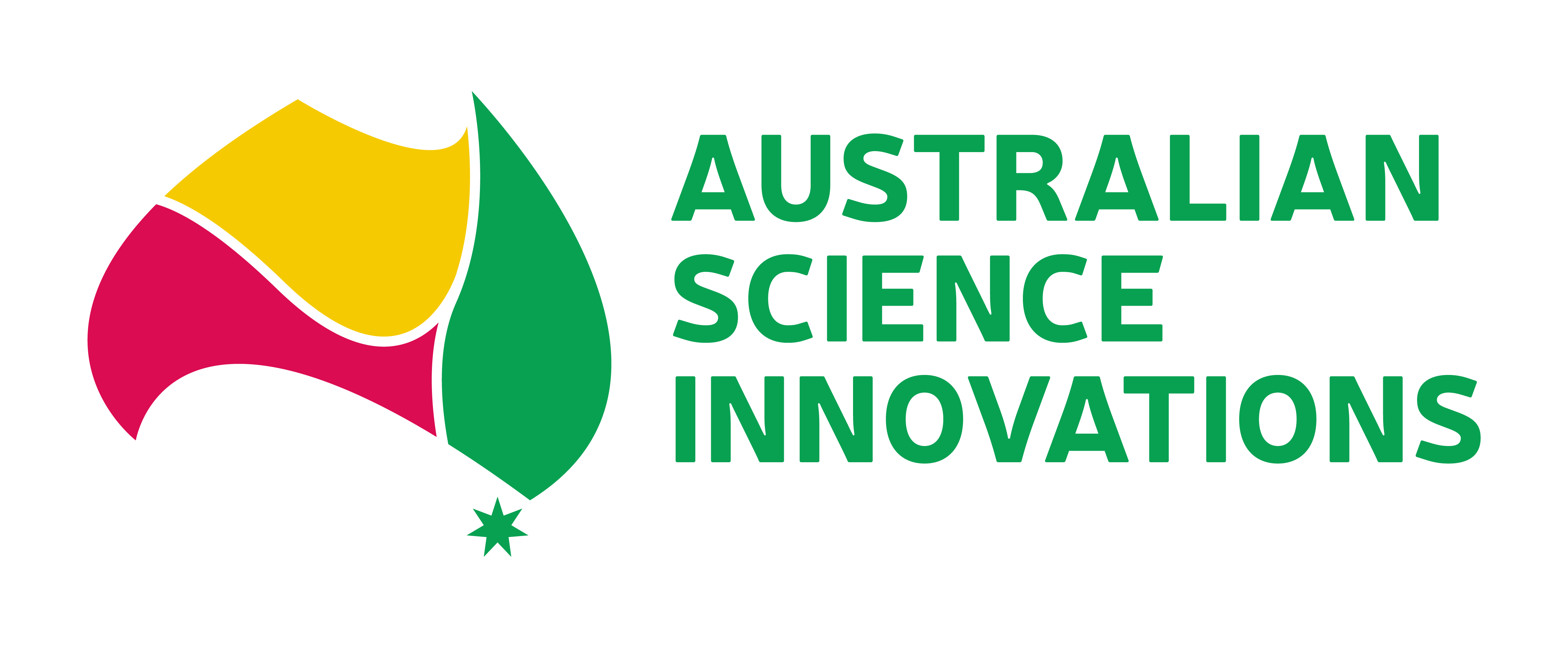 sponsored by Australian Science Innovations
We look forward to welcoming you to the distinctive SAHMRI building in the heart of Adelaide BioMed City, on Kaurna land. The building's signature dia-grid façade, with more than 6000 windows has earned it the nickname 'The Cheesegrater'.
SAHMRI consists of seven floors above street level and three floors below. A concrete bunker in the building's basement houses South Australia's only cyclotron, producing radiopharmaceuticals for diagnosis, treatment, and research every day of the year.
Join us for an afternoon of networking to officially kick off the 2023 Conference! Enjoy local wine tastings from four of South Australia's best wineries; Reillys (Clare Valley), Zema Estate (Coonawarra), Tscharke (Barossa) and Kay Brothers (McLaren Vale), while you meet and chat with the wine makers. Experience some of the best food South Australia has to offer and chat with some of the Science Olympiad alumni.
Lab Tech Dinner
7.00pm | Strathmore Hotel
All Laboratory Managers/Technicians/Assistants are invited to the Lab Tech Dinner 7pm Sunday 9th July, at Café 129. Café 129 is in the Strathmore Hotel, on North Tce, a 10 minute walk or one tram stop from the Welcome Function.
This informal gathering will allow you to meet like-minded Lab Techs from Adelaide and around the country. If this is your first CONASTA, come and make a few friends to sit with during sessions and to share a drink with at Happy Hour. If you have been to many, come and reconnect with old friends.
The meal is a la carte, with plenty of vegetarian or gluten free options. Partners are most welcome.
A $10 deposit (non-refundable) will secure your seat through the online registration process.
Monday 10 July
Science Breakfast - sold out!
7.15am - 8.15am | Adelaide Zoo
It's an early start but worth it, with the event hosted in the Fig Tree Function centre in the heart of the Adelaide Zoo! The venue is a beautiful, newly renovated space boasting natural light and lush garden views surrounded by the ambience and activity of the zoo. This year's presentation 'For the sake of the Rhinos' will be delivered by Peter Clark, Director of Monarto Safari Park. Join us for breakfast and find out about Zoos SA's work with conservation both here and in Africa.
Tickets for the Conference Breakfast are $70.00 and can be purchased as part of your online registration.
The Adelaide Zoo is a short 3 - 5 minute walk from the lecture theatre hosting the Conference Opening at the University of Adelaide
Stanhope Social Event - sold out!
5.30pm - 7.00pm | South Australian Museum

sponsored by the South Australian Museum
In keeping with our theme 'South Australia as a great outdoor museum', the Stanhope Social Event will be held in the Museum fossil galleries on the third floor of the South Australian Museum.
The Museum fossil galleries are a fantastic window into the remarkable fossil record of South Australia which covers development of life on Earth across a vast geological time scale. From the very first evidence of complex life in the Ediacaran period, through to the dog-eat-dog (or rather Anomalocaris-eat-Trilobite) world of the Cambrian explosion, then into the era of the giant marine reptiles of the Eromanga Sea and more recently the Megafauna, incredible giant animals sometimes found preserved in limestone caves, our world-class palaeontology galleries and collections offer engaging and varied topics for students which align to the Australian Curriculum.
Delegates will have a chance to chat to SAM Senior Researcher Associate Professor Diego García-Bellido and a team of post graduate students to learn more about their research in different palaeontology areas and make connections to the Australian curriculum. And of course there will be an amazing selection of food and wine available throughout the event.
Tuesday 11 July
Stile Happy Hour
4.40pm - 6.00pm | The University of Adelaide, The Hub

sponsored by Stile
Join your fellow science teachers and the Stile Team for a science extravaganza! With a fierce science competition, drinks and nibbles, you'll be competing for incredible prizes and, most importantly, glory!
This is a fun way to end your day or a great warm up if you're heading to the Conference Banquet afterwards!
Conference Banquet - bookings now closed
7.00PM - 11.00PM | Adelaide Oval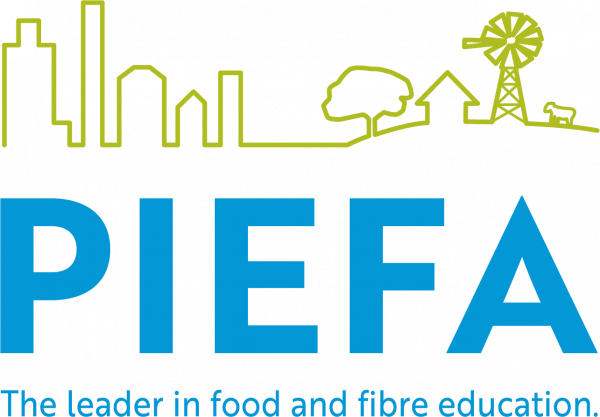 sponsored by Primary Industries Education Foundation Australia (PIEFA)
The Conference Banquet is a much-loved tradition, with many delegates and guests enjoying a night of fantastic food, company music and dancing. This year the Banquet will be held at the iconic Adelaide Oval in the John Halbert room, with spectacular views onto the oval. Attendees will enjoy a 3 course dinner and 4 hour beverage package including fine Clare Valley wines from Reillys.
Thanks to our sponsor PIEFA, each table will be themed based on a primary industry, food or fibre and attendees will be able to take samples home and match them to Primezone resources to use in their classrooms. Listen out for clues throughout the night for our short quiz and maybe negotiate with other tables about swapping produce as the night goes on!
Tickets for the Conference Banquet are $150 and can be purchased as part of your online registration.
Wednesday 12 July
Farewell Drinks
4.00pm - 5.30pm | The University of Adelaide, Ingkarni Wardli Atrium
What does the future taste like? Strap yourself in as we lead you through the progressive narrative of Eating Tomorrow…with catering provided by Post Dining at our Farewell Function!
Post Dining are an Adelaide-based duo using creative tools to inspire students to build meaningful relationships with food and the environment. As artists-cross-science communicators, our expertise lies in designing immersive scenario-based experiences which explore contemporary themes in food technology, science and culture.
Three food stations will be set up, one for each Conference theme. Each station will be offering future-focussed foods, hosted by a performer. There will be a Space chef, an archaeologist and a park ranger! Join us for this exciting farewell and find out what the future tastes like.
Accompanying Partner Ticket
Accompanying Partner tickets are available to purchase for the Sunday Welcome Function, Tuesday Happy Hour and Wednesday Farewell Drinks - these are $30.00 each.
Tickets can also be purchased for accompanying partners for the Conference Banquet for $150.00 below.
Limited tickets are available for the Stanhope Social Event and Science Breakfast and are reserved for delegates only.
Please ensure you select all social functions you are planning to attend during the registration process for accurate catering numbers.